Patient Participation Group
Join Patients' Voices
The current members of Patient Voices group are working hard behind the scenes to relaunch the group in the coming months. Please watch out for the new information coming soon!
If you would like to join Patients' Voices, and help to support and shape patient care at the practice please write to the practice manager.
A new application form is in development
We are obliged to collect certain demographic information about members to demonstrate it is representative of the practice population. No patient identifiable detail will be revealed outside the practice.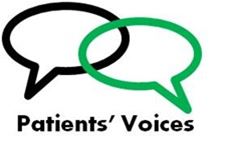 Patient Practice Group Signup
Patient Practice Group Contact Form
Patient Practice Group Minutes Archive
Join "Your Practice Your Voice"
The Practice would now like input from more patients but recognises that not everyone can attend committee meetings or become involved in projects.
We would therefore like to set up a new group called " Your Practice Your Voice" which allows many more patients to express their opinions without the need to impose too much on your time. To join "Your Practice Your Voice" you need to be over 16 and registered with the Practice.
If you are interested then please email your name and contact details to yourp.yourv@gmail.com or click on the link opposite to complete the online form.
"Your Practice Your Voice" will contact you by email (post, if you do not use email) and seek your opinion on the issues of the day. It will however also allow you to suggest issues that you think are important. Of course any personal health issues or complaints about the Practice must be dealt with by your GP in the normal way.
In summary "Your Practice Your Voice" will operate as follows:
"Your Practice Your Voice " will be operated by Patients' Voices on behalf of the Practice
The purpose is to seek comment and opinions from a wide group of patients
There will be no need to attend meetings
Addresses will not be shared with anyone else
Any analysis of response will be anonymised – no individual will be identified without their prior permission
Patients can raise matters general matters although personal health issues or specific complaints will need to go through the Practice in the normal way
The work of the group will be reported annually at the AGM
If you like the idea of making a valuable contribution to the Practice then why not join "Your Practice Your Voice"
Patients' Voices Reporting